Automotive Engineering
Engineering Services Offshore and Onsite
The global Automotive and Transportation industry has seen a tremendous improvement and has reshaped itself in response to powerful technological, economic and consumer forces. Consumer demands safety and comfort. Technology Innovation in transport industry has paved way to new patterns of Vehicle Design & Development. There is a cross-industry response to the environmental and life cycle impacts of vehicles and transportation systems.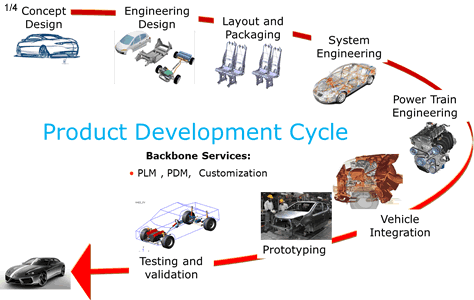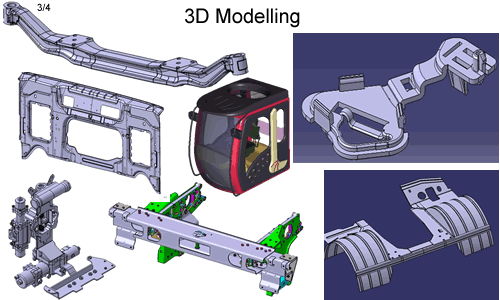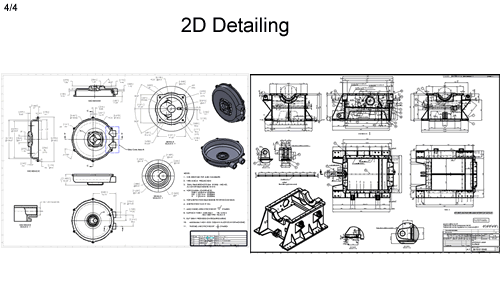 We address these challenges and creates a value proposition for the complete life cycle solutions in the Car, Bus Truck, Off-Road Construction, Earth moving, Railways, and Ship building segments.
Our innovative business models, latest technology capabilities and best practices create a strong value proposition to the manufacturers, system suppliers, and engineering suppliers worldwide in reducing time to market and bring product innovation. The benefits are transferred to the supply chain and brings better products by ensuring safety, comfort and efficiency.

FOCUS AREAS
We provide Design, Analysis, Simulation, Verification and Validation support for Automotive and Transportation industries for the following areas:
Structures:
We have a strong engineering team with extensive knowledge to cater to all aggregates of Automotive both in passenger as well as commercial vehicle. We have extensive expertise in the following area:
BIW
Interiors
Chassis
Rail Coach/Container
Trims and closure
Hull
Systems:
We have a rich expertise to cater to all aggregates of Automotive both in passenger as well as commercial vehicle. We have extensive expertise in the following areas:

Interiors and Exteriors
Seating
Suspension
Braking
Hydraulics and Pneumatics
HVAC
Power Plant:
Our power train team has undergone several cycle of full powertrain development and has built on its successes. We offer the following services as part of our power train development offering:

Engine
Exhaust
Transmission
Drive line
Tool Design:
Our engineers have extensive experience in handling complex projects in the following areas:
Sheet Metal Stamping Tool Design & Detailing
Fixture Design
Mold Design