Intercultural Management
We communicate for you and coach you for your own communication
Time and again intercultural project management has proven to be a decisive success factor in offshore projects. Persons who, in addition to their technical work, understand mannerisms, customs and habits of others and know how to get along with others are always at an advantage.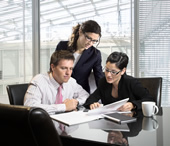 We take over the responsibility of communicating with teams in India on your behalf. For the day to day communication between your team and the team in India, we offer your team a focused intercultural coaching. This coaching gives you two very clear advantages:
1. Constructive Collaboration
The intercultural coaching enables teams to work with each other on eye-to-eye level resulting in a constructive collaboration. People, whose mannerisms, customs and habits are accepted by others, communicate goal oriented. They think together and, most important, they give their very best for a common goal. Project partners, thus, grow into a strong and effective team thanks to intercultural management and coaching.
2. Encourage innovative thinking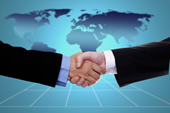 An amazing and positive side effect is experienced when teams understand and get along with the customs of a different culture: usual paths are not persued, normal thought patterns are broken. This principle is carried over to the approach to new technical challenges. Discovering new perspectives and chances become a matter of course. Thus our intercultural coaching also supports an essential aspect of your capital: a climate of innovation in which new ideas germinate and flourish.